Search this Site
Odyssey Gallery Online!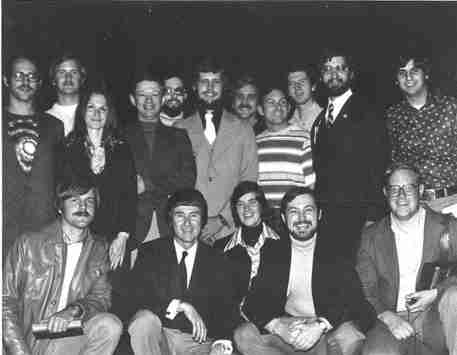 Photo of Dr. Gerard K. O'Neill (first row, second from left) and OASIS members from 1978. Photo courtesy Wayne White.
The Gallery sections contain pictures from the archives of our events. These pictures supplement the material you can find in the online editions of our newsletter, The Odyssey. Enjoy!
Projects
Lecture Series
Tours and Special Events
Spreading the Word
Just for fun!
---
[Top of Page][Gallery Table of Contents.]
---