Search this Site
Speakers from 2003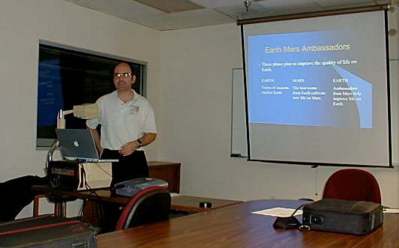 Phil Turek presenting the Earth Mars Ambassadors project as part of his March 2003 talk. Photo courtesy of Steve Bartlett.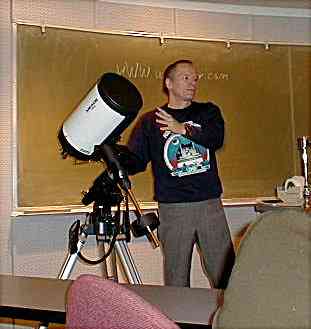 Mike Weasner demostrating telescope operations at his April 2003 talk. Photo courtesy Steve Bartlett.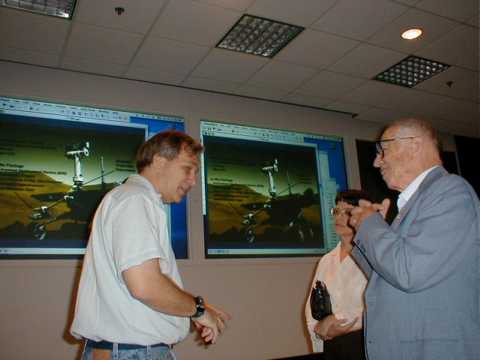 Dr. Mark Adler talks to OASIS members after his lecture on MER at the September 27 meeting.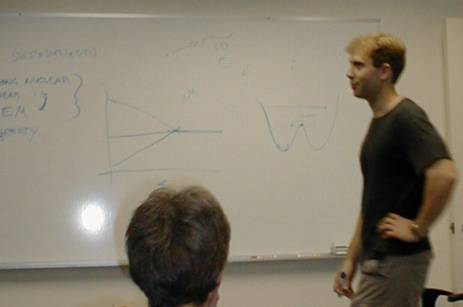 Ian Swanson Explains Brane Theory to OASIS Members at the October 18 meeting. Photograph by Steve Bartlett.