Touring Interesting and
Cool Places!
One benefit of membership and participation in OASIS/NSS is the opportunity to visit some of the places where space development is being made. Below are pictures from a few of these tours. Facilities for which we do not have scanned pictures include the Jet Propolusion Laboratory, Rockwell DEI room (with a full scale shuttle mockup), and McDonnel Douglas DCX and space station facilities.
The X-33 project is to develop a prototype for a new, reusable, launch vehicle that can replace the current Space Shuttle fleet.
Read about the demise of the X-33 project in the March 2001 Odyssey. Search for X-33 on the Seach Page to find additional information on this project.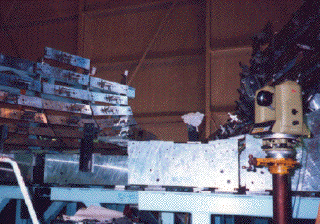 View inside Lockheed Martin X-33 Project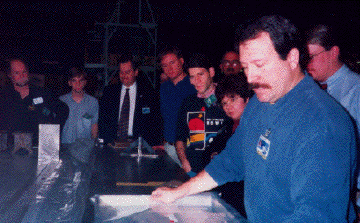 Visitors to Lockheed Martin X-33 Project
---
---
Microcosm allowed members to get a behind-the-scences look at the manufacturing of a commercial, sub-orbital, expendable launch vehicle, the Scorpius. A later generation of this vehicle should be able to send payloads into low earth orbit.
The Microcosm Scorpius Rocket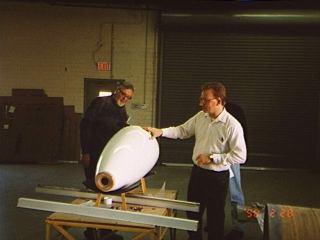 Explaining the construction of the Scorpius nose cone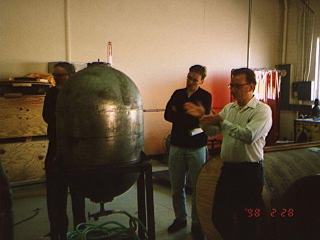 Test equipment used to prepare engines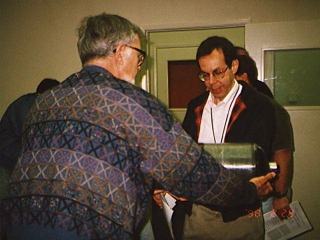 Hands-on examination of a rocket engine fuel tank
For the latest news on the Scorpius, see the article Scorpius Team Flies Again in the March 2001 edition of the Odyssey Online.
---
---