Mars Exploration Rover Model
The Mars Exploration Rover Model project will build an active model of the MER rover vechicles Spirit and Opportunity. The project was first announced in the November 2003 edition of the Odyssey. For a status update, see the February 2004 Odyssey.
Photographs are courtesy of Steve Bartlett.
Rising up out of the plans.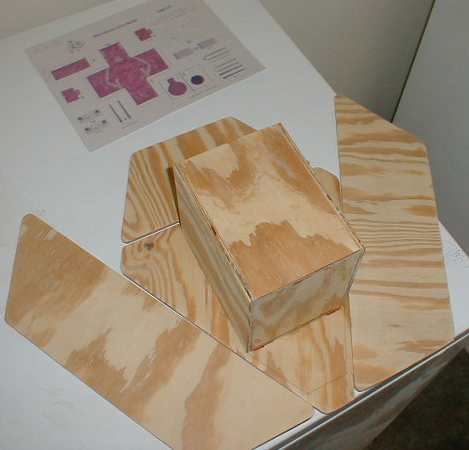 First fit check.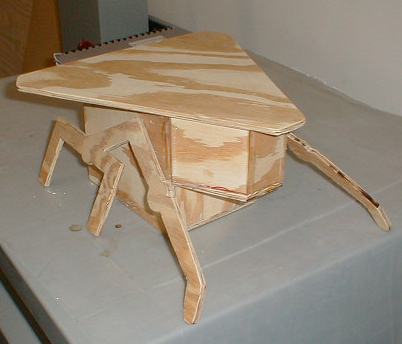 Form of -- a Bug!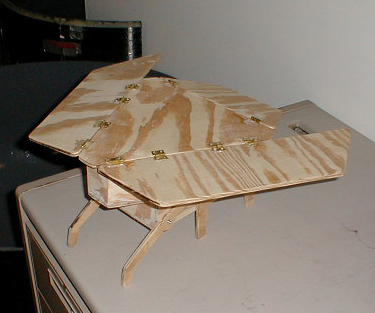 Trying out the wings.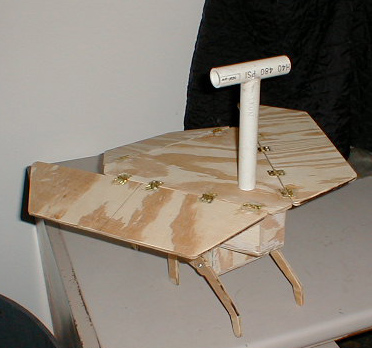 Up periscope!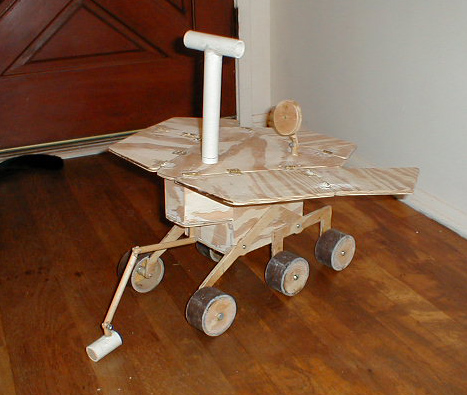 I have wheels!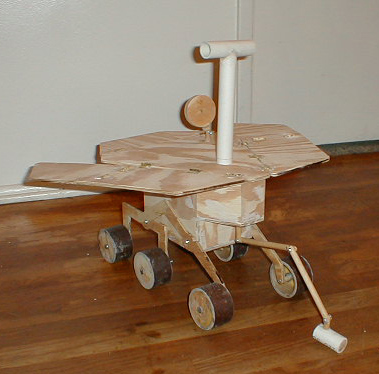 I think this is really by best side.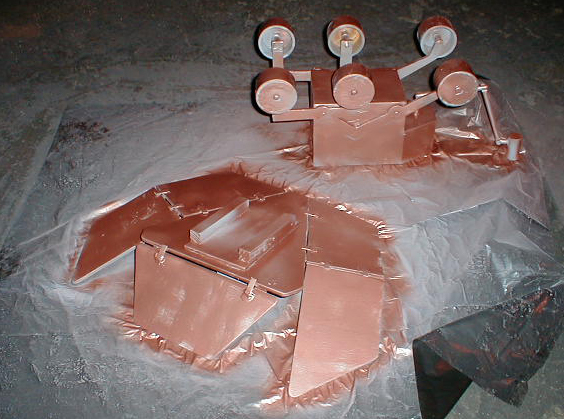 Painting the model.