OASIS Celebrates 20 Years!
OASIS was founded in 1978 as a chapter of the L5 Society (now National Space Society). In July 1998, we threw a party to celebrate the last two decades of activism. Here are some pictures of the fun.
Read some of the shared memories from the years with OASIS as reported in the Odyssey.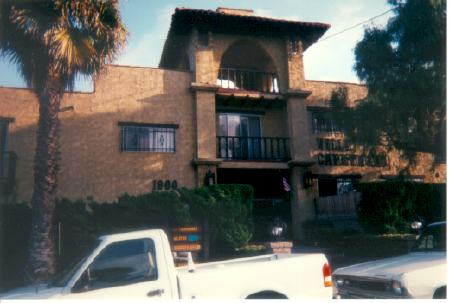 Original Spacer Complex in Redondo Beach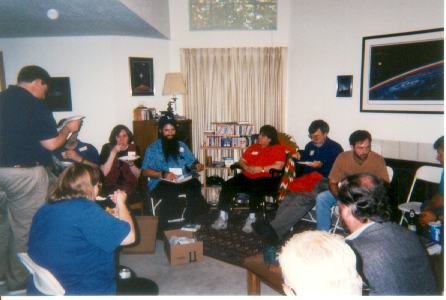 Enjoying company, conversation, and food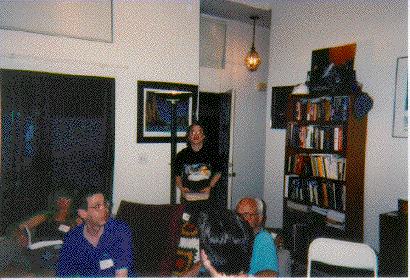 A Savage entrance....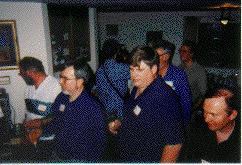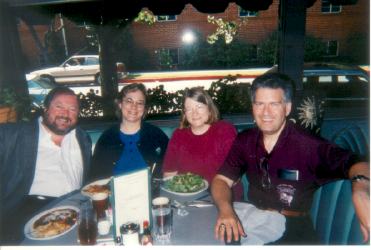 OASIS co-founder Terry Savage, Karen Savage, Diane Rhodes, and Bob Gounley at breakfast on the morning after the party.
---
---